Listen to the Closing Recital of the 2017 Festival. E.Schulhoff: String Sextet 1st mvt - performed by
Jack Liebeck, Alexandra Raikhlina, James Slater, Krzystof Chorzelski, Gabriel Waite and Natalie Clein
Brundibár Arts Festival: 22nd January - 10th February 2022
Inspirational Women
As Artistic Director of Brundibár Arts Festival, my vision is to create an annual programme of events that showcases the little known music written during the Holocaust, to be held here in Newcastle and Gateshead.
Brundibár Arts Festival was launched in January 2016 as the first annual Festival in the UK dedicated to the Music and Arts of the Holocaust. Located in Newcastle and Gateshead, the Festival takes its name from Hans Krása's children's opera "Brundibár" (meaning bumblebee), which was first performed publicly by the children of Theresienstadt concentration camp in 1943. Brundibár Arts Festival seeks to find new ways to positively document the astonishing achievements of artists under adversity, and to keep their stories alive through music and the arts.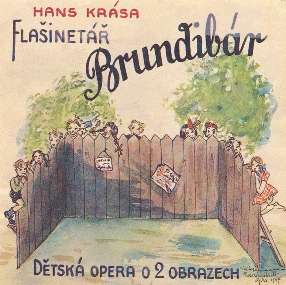 The greatest music, art and literature has often emerged from the most threatening of circumstances, bringing comfort and expression to those in need. There is a vast wealth of relatively unknown, yet wonderful music that has struggled to get the recognition it deserves on its own merit, despite the broad range of cultural and musical activities we enjoy here in the UK. During the Festival, works by these lesser known composers will be shared and explored alongside well-loved works from the more mainstream repertoire.
Brundibár Arts Festival's vision is to create multidisciplinary events that move away from the boundaries of traditional recital experience and repertoire. The Festival combines a Concert Series, Music and Poetry event, Film screening and Outreach Programme in locations throughout Newcastle and Gateshead. All events are linked by a common thread: celebrating creativity in adversity.
Only through education can greater tolerance be achieved - an increasingly important subject in today's complex world. With this focus, we aim to increase the participation of young people, creating lasting links between professional musicians, local community groups, children, and artists. There are dwindling numbers of Holocaust survivors who can tell their stories first hand. Our generation carries the responsibility to find new ways of telling them, and to strive for a more comprehending and cohesive world.

Alexandra Raikhlina
(Artistic Director)
Festival News:
Fundraising Concerts:

Sunday 5th December 2021 6:00pm, St James' & St Basil's Church, Fenham
Programme:
Rosy Wertheim: La Tzigane Dans La Lune for soprano, violin and piano
Natalie Klouda: New York fleeting for two violins.
Lili Boulanger: Nocturne & Cortège (violin, piano)
Henriette Bosmans: La chanson du chiffonnier (voice, piano).
Dora Pejačević: Violin Sonata no.1
Performers:
Soprano: Hannah Victoria
Violin: Iona Brown, Alexandra Raikhlina
Piano: Yoshie Kawamura
This concert will be free, donations would be welcome. We really look forward to welcoming you to this concert, but for those who are unable to make it in person, the concert will be streamed and the link is here for use closer to the concert.
These programmes are specially designed to introduce you to the wonderful composers whose works will be performed throughout the 2022 Festival. Our 2022 Festival's theme is "Inspirational Women", which was postponed from last year due to Covid. But we also have some incredibly exciting news to share with you all, in the next Festival, we will also be presenting Brundibár the Opera, a collaboration between Royal Northern Sinfonia and Opera North at Sage Gateshead!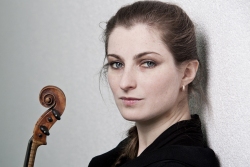 Alexandra Raikhlina; Founder and Artistic Director of Brundibár Arts Festival. Violinist; member of Royal Northern Sinfonia. Career highlights include Wigmore Hall, Barbican, and solo performances at BBC Proms and on BBC Radio 3.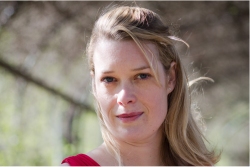 Juliet Lee; Responsible for Festival Communications, Trusts and Foundations. Freelance violinist working with orchestras such as BBC Symphony Orchestra, London Chamber Orchestra and English Chamber Orchestra.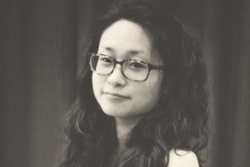 Yoshie Kawamura; Responsible for Festival artistic administration. MA in Cultural Management from Northumbria University. Freelance pianist with career highlights including performances with Berlin Philharmonia Quartet, the Poznan Philharmonia, and at Berlin Philharmoniker Chamber Music Festival.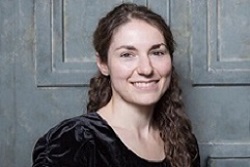 Liubov Ulybysheva; artistic manager for the Festival since 2019. Concerto soloist and chamber musician. Liubov has performed with, amongst others, the Moscow State Symphony Orchestra, Dora Schwarzberg, the Mozart Piano Trio and the Razumovsky Ensemble. She has performed live on BBC Radio 3, BBC Radio Ulster and Classic FM.